How I Shop: Tips and Tricks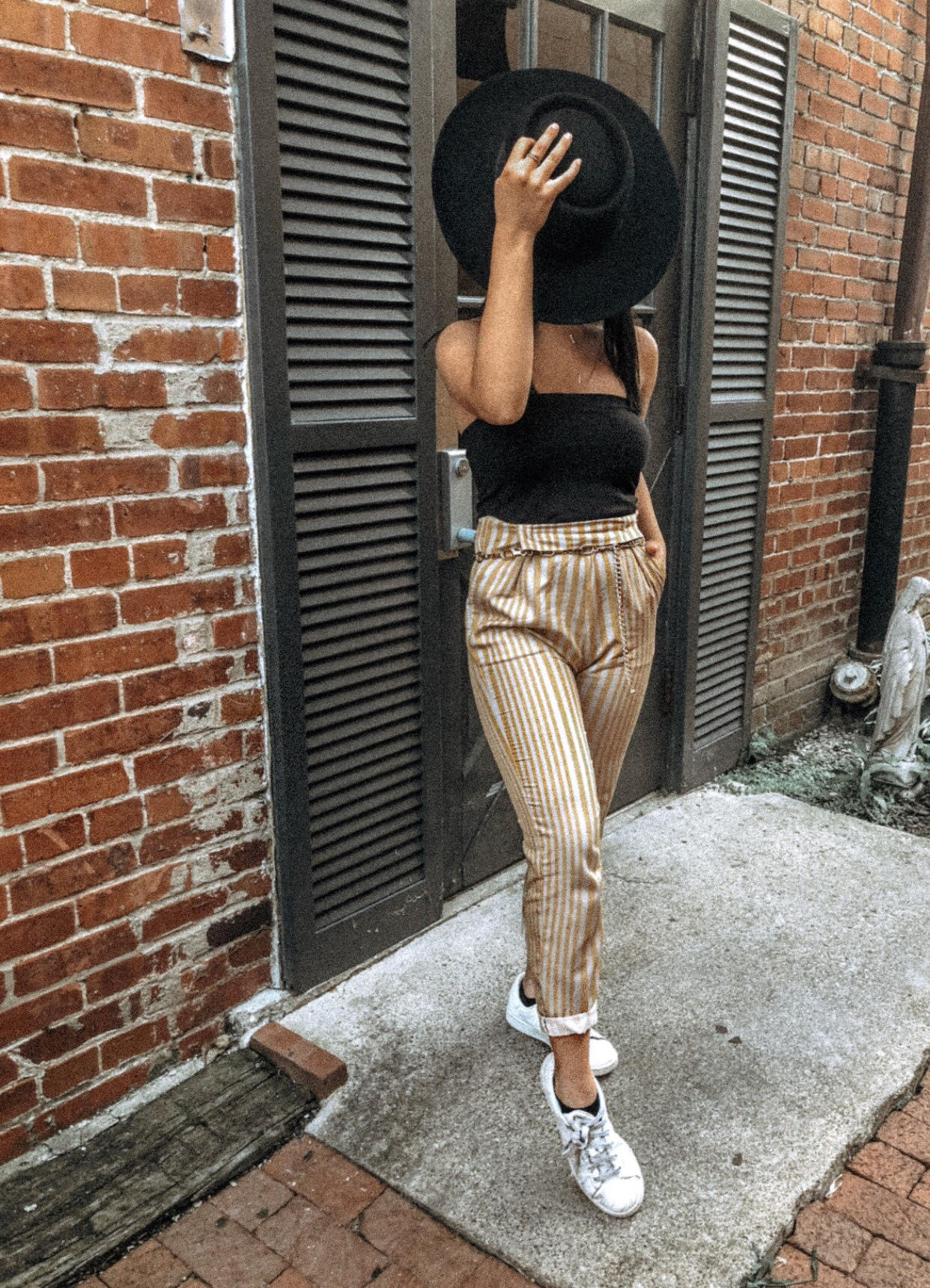 How many times have you gone to your local mall or online shop and just walked out (or clicked out) and left? I can say the same because shopping can be very overwhelming. I get it. But, I come bearing some tips and tricks to make your shopping experience better.
Trick and Tip # 1: Online Shopping
Online shopping. Yes, online shopping is where I find pretty much everything. Online shopping allows you to see everything in a nice and neat layout, perfect for browsing. Although, there are cons to shopping on the interwebs such as not being able to touch the piece in person, not being able to try it on, and most of all paying for shipping. But, shopping online allows you to go to any store you want with one click of a mouse. Which in my opinion is so much more convenient, and you have more access to any piece you want and are looking for. You can just search what you are looking for and it pops right up, instead of sifting through piles and piles of clothing. Oh, and how can I forget? You can do all of this in the comfort of your own home! Extra bonus there!
Tip and Trick #2: Find Inspiration
Before I even start shopping, I look for inspiration. I browse Pinterest boards, fellow bloggers, and of course, I look to celebs. I can always find fashion inspiration through these outlets. By, doing this I am able to see what the latest trends are and what I like and don't like. You can also see how others wear these trends in their own way. Which, to me gives me even more inspiration, since it allows me to see how I can style these looks in my own way. Then I take those inspirations and look up similar pieces or accessories online.
Tip and Trick #3: Shopping
Okay, here comes the"hard part", actually shopping for these pieces. Now, when I'm looking for clothing I already have a specific outfit or outfits in mind. By doing this it allows me to shop with intent and in the end, makes me feel confident in what's in my shopping cart.
Firstly, when I pull up the store I want (my personal favorite is ASOS because it has everything and anything you need from clothing to beauty products) I search for the main piece of the look. For example, the outfit pictured here I started off with typing "striped pants" into the search bar since it is my main piece for this look (also something I've been wanting for a while now). After typing that, I came up with a lot of options and styles of striped pants, at varying prices.
Next, I have seen these types of hats (pictured here) for a while now, specifically the Lack of Color hats, but wanted to find a cheaper version. As a result, I went on a hunt for a dupe and actually was successful. Then, I went searching for this belted gold chain also pictured here. Which by the way I am so obsessed with, I am loving this trend. By adding a unique belt like this is such an easy way to spice up an outfit. Originally, I did find this belt at ASOS but of course, it sold out to my dismay. As a result of that, I decided just to type into google "gold belt chain", and found one that I really liked from Macy's. Which is a win-win for me!
Side Note- Another helpful tip, is looking for dupes. A lot of the outfits you see when finding inspiration may be designer or on the pricier side. But it actually is really easy to find in a cheaper version, just through a quick search.
Tip and Trick # 4: Discounts/ Coupons
My last and final trick is coupons! Now, when you click to check out you may waver because of the price. But, for me, I am always on the search for a discount code or a coupon to lessen the dent in your bank account. What I personally do, is go to the main search bar in google or whatever browser you use, then type in the store's name and then coupon. For example, "ASOS coupons" or "Macy's coupons" I'm telling you, this really comes in handy! So there's that! I wish you guys the best on your fashion adventures!